Haha! My youngest's homemade mask. She thinks it looks cute. I think it looks terrifying.
Halloween is the perfect start to the holiday season. Why? Well, the weather gets cooler, leaves turn to beautiful colors, horror movies are playing, fire pits are lit, candy for everyone… shall I go on?
Previous Halloween nights were a bit crazy but so much fun. Our oldest daughter wanted some custom made costumes and the wife and I did our best to make her happy.
It's Pizza Time!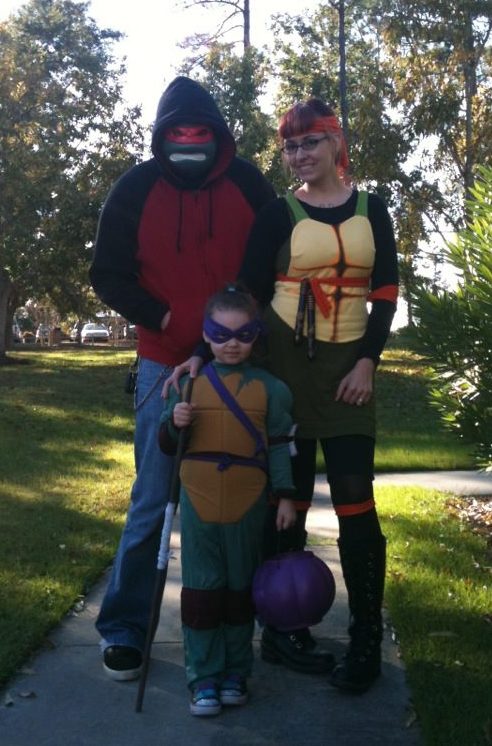 One year she was REALLY into Minecraft so we made her a Creeper Costume.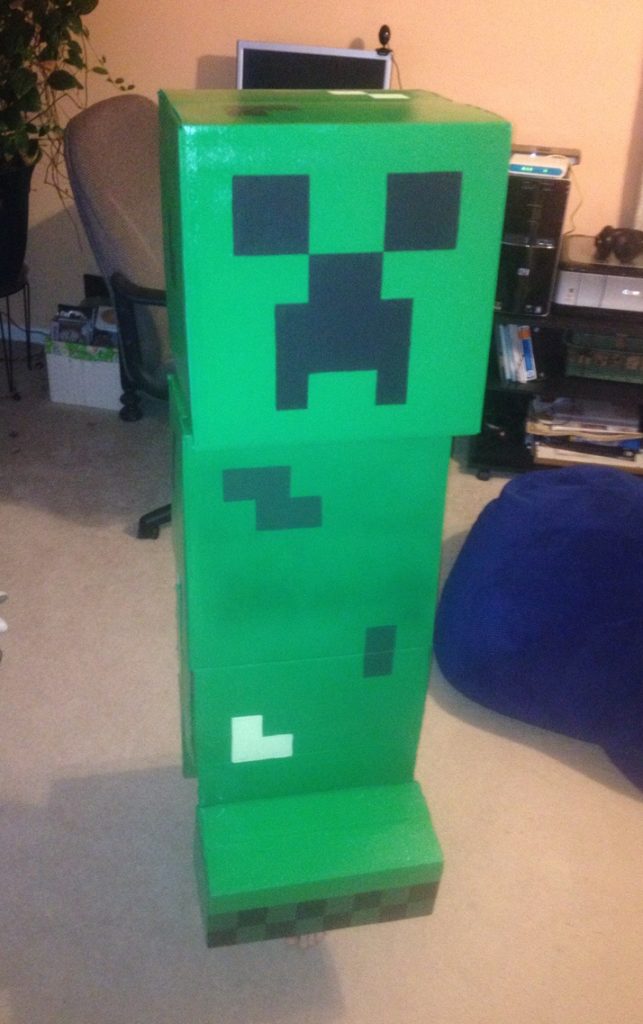 The next year? Maleficent of course.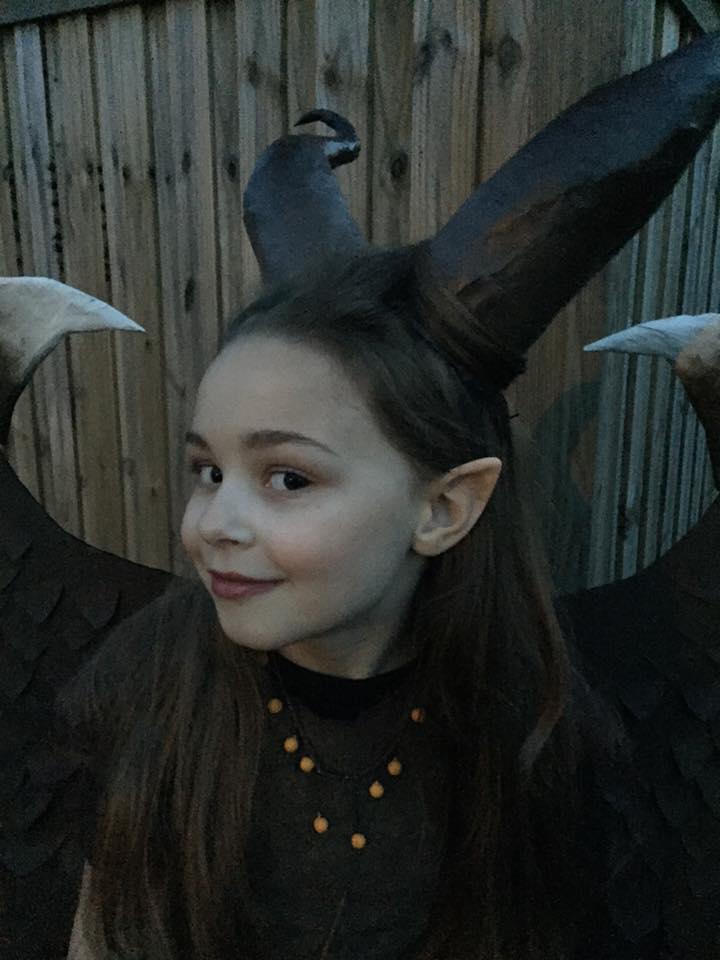 Unfortunately, we've been a bit too busy to for the next few seasons. We totally went easier on the creations.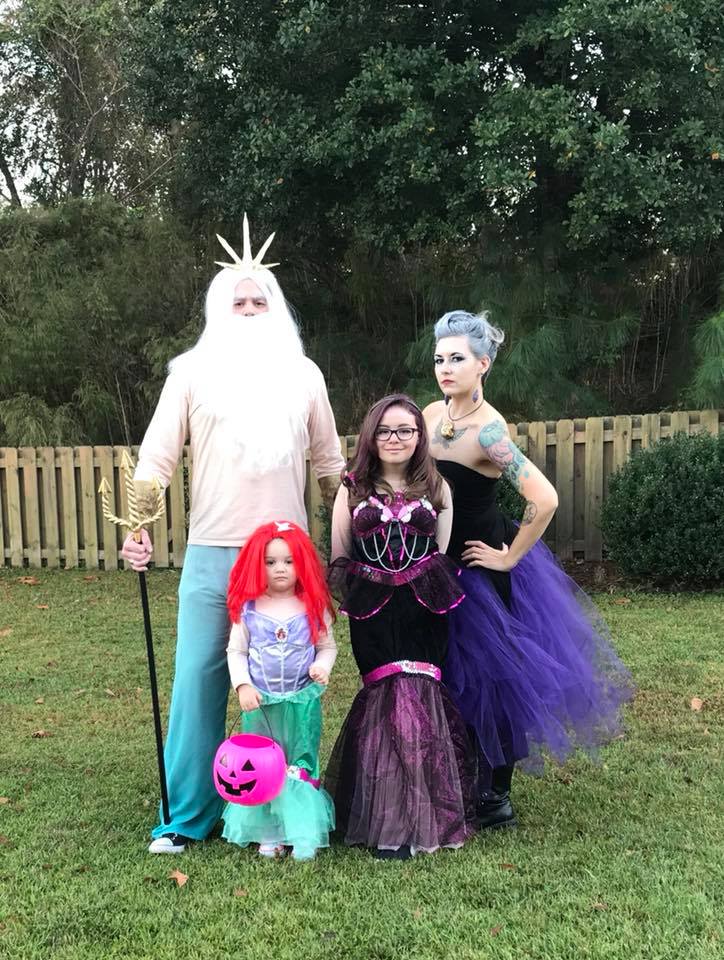 I'll post this year's pic on Halloween.